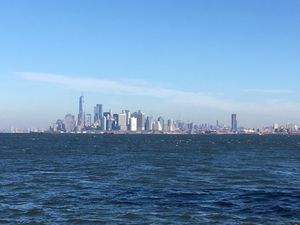 a nightingale sang in barkley square - bud powell/the genius of bud powell 
hope street - frank locrasto/locrasto 
wreck up a version - king tubby and friends/dub gone crazy 
new newlywed game show theme (take 2) - dred/benny chacha/on spec fail 
don't stop - fleetwood mac/rumours 
daniel and the sacred heart - the band/stage fright 
low key lightly - duke/anatomy of a murder   violin solo 
dear doctor - stones/beggars banquet 
verset laique et somptueux - satie/thibaudet 
gone at last - paul simon/still crazy after all these years/demo 
my library did not know the recording the bud powell was from. it's in a playlist called, 'misc jazz' - jazz music i come across one song at a time for various reasons. sometimes i will collect several versions of a song i am trying to learn. so i googled the track and the computer corrected my spelling of 'barkley' to 'berkeley'. where i found a version on youtube incorrectly spelled. even the wikipedia entry - i guess not so suprisingly - spells it 'berkeley'. anyway, this is a great version. bud had his own style and sound. you know it's him as soon as he starts playing. 
frank locrasto asked me to write a short story for the liner notes of his first album, locrasto. i listen to this record all the time. it's super cool. it sounds like future music to me. so i set the story a little bit into the future. it is reprinted below in the blog somewhere.  
when i met my wife, she was working post on the new newlywed game show. i think chuck barris wrote the theme song they were using and they had to keep using it till he died. he died. and i had a connection, so benny cha cha and i took a run at it. nowadays, all this kind of work is done on spec - for free. u make the jam and if they pick your jam over the dozens of other jams, you get paid. when i work for ideas in motion, they pay me half up front, half on completion. they pick ME for the project. that rarely happens anymore - unless you're mike post. 
my boss at del posto likes my idea of playing whole albums. big boss, joe bastianich was in last nite and dug my version of aja. so now everyone is suggesting albums to do. mario suggested quadraphenia. that's a double lp with a lot of b side material. i'm going to try who's next instead. it's a challenge to play such simple music solo on the piano. aja is harmonically very rich so it kind of plays itself. rumours was suggested so i put it in my library so i could become familiar with the non-hits of which there are exactly 4 out of the 11 songs. pretty amazing collection of songs. it will be a challenge - there are maybe 10 chords on the whole album. on this track, doing some deep listening, i think - and have always thought - mick fleetwood is a great drummer. and the way that buckingham doubles christine mcvie's vocal on the chorus. it's subtle but it gives it the grit and growl her thin voice can't do. 
the duke cut - i hate violin in my jazz but there is a long piano intro that's nice. this is a bonus cut not included on the original lp. i generally don't want to hear bonus cuts. they didn't make it on the original for a reason. sometimes it's a space limitation - lp's max out at 80 minutes - usually, not. 
more satie. i think i'm onto something here. satie didn't know his music would come up a lot in a shuffle algorhythm. but i know. next album after the two i'm working on now - make dozens of 1 minute piano pieces.  
another album i'm learning all of is still crazy after all these years. no filler on that recording - all great songs w plenty of harmonic information to translate to solo piano. this is a bonus track demo that came with the digital recording i could do without.
Embed for new newlywed game show theme