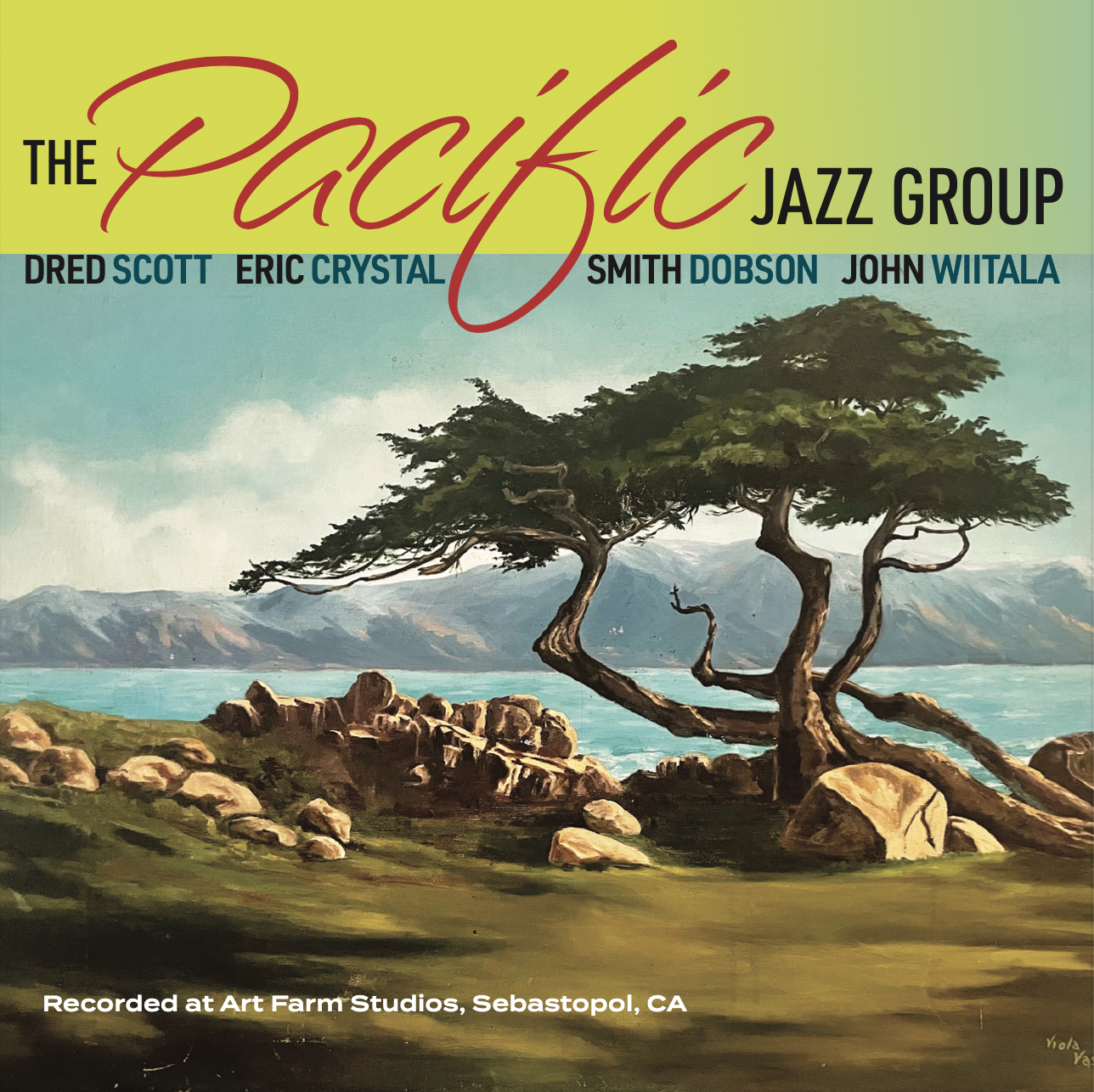 RELEASE DATE JUNE 23, 2023 ON ROPEADOPE RECORDS 
                                                                                                                                                                       EPK HERE             
Bernie's Tune                     6:30     (by Bernie Miller) 
Maid in Mexico                  4:36     (by Russ Freeman)
Line for Lyons                    7:22    (by Gerry Mulligan)
Casa de Luz                         5:38     (by Shorty Rogers)
Festive Minor                     5:44     (by Gerry Mulligan)
Nights at the Turntable     5:55    (by Gerry Mulligan)
Utter Chaos                         3:40    (by Gerry Mulligan)
Dred Scott - piano
Eric Crystal - tenor saxophone
John Wiitala - bass
Smith Dobson - drums
Recorded at Art Farm Studios, Sebastopol, CA
July 24 and 25, 2019
Denny Abrams, producer, executive producer
Jason Hogan, engineer
Mixed and Mastered by Ben Rubin
Painting by Viola Vassello
Cover design by Tom Beckham
I spent many years living in the Bay Area. During that time, I developed a special affection for the music of the Pacific Jazz Label, an LA-based record company that started in 1952 and carried on through the 60's as World Pacific Records. West Coast jazz, people called it. And it was a thing. It was characterized often by the lack of a chordal instrument even though there were pianists and guitarists on the label, as well. The music itself was usually not difficult or intricate and the playing was more about sounding cool than blowing minds with awesome virtuosity. It was laid back and felt good. Some of the cats on the roster - Shorty Rogers, Shelly Manne, Gerry Mulligan, Chet Baker, Russ Freeman, Hampton Hawes, Bud Shank, Paul Desmond, Jim Hall, Chico Freeman, Jimmy Giuffre, Victor Feldman and Cal Tjader. The music reminds me of taking a drive down Highway 1 on a sunny day, of Golden Gate Park, of the beautiful redwoods of Muir Woods and Big Sur, of concerts by the sea on a Sunday afternoon. Even though the label was in LA, the music was the soundtrack for my time in Oakland and San Francisco. 
calendar
CALI MAMBO
FRIDAY SEPTEMBER 30
BAR LUNATICO 
9pm two sets
Tom Beckham, vibes
Moses Patrou, bass
Matt Pavolka, bass
THE DRED SCOTT TRIO
SATURDAY OCTOBER 7
noon-3pm
Diego Voglino, drums
Matt Pavolka, bass

DRED W MATT PAVOLKA, BASS
THE KNICKERBOCKER BAR AND GRILL
9-11pm
It was a good summer…
THE PACIFIC JAZZ GROUP
SUNDAY JULY 16
NYC RECORD RELEASE
SMALLS
7:30 and 9pm
Diego Voglino, drums
Sam Bevan, bass
Kenny Brooks, tenor saxophone
THE DRED SCOTT TRIO
TUESDAY JULY 25
BAR BAYEUX
8pm - jam session to follow
Diego Voglino - drums
Bass - TBA
DRED SOLO PIANO
SUNDAY AUGUST 6
MONDAY AUGUST 7
MOODY'S BISTRO
8-11pm
THE PACIFIC JAZZ GROUP
AUGUST 9 AND 10
SAN FRANCISCO RECORD RELEASE
KEYS JAZZ BISTRO
7 and 9pm
Smith Dobson, drums
John Wiitala, bass
Rob Sudduth,  tenor saxophone
 
OWL'S HEAD SOUP
TUESDAY AUGUST 22
OWL'S HEAD PARK - BROOKLYN
7PM ONE SET
Mike Fahie, trombone
Patrick Cornelius, alto saxophone
Joe Magnarelli, trumpet
Matt Pavolka, bass
Ethan Hartshorn, drums
Dred, piano
THE PACIFIC JAZZ GROUP
WED AUGUST 30
UPTOWN NYC RECORD RELEASE
DIZZY'S CLUB 
7:30 and 9:30pm
Kenny Brooks, tenor saxophone
Sam Bevan, bass
Diego Voglino, drums
 
The latest....

It's a private restaurant in a luxury high-rise on billionaire's row just for the tenants, their family and guests. I don't mention it because you can't go there. I'm mentioning it now because I want people to know I'm a lot busier than they might think. There are 5 shifts a week and while I don't play all of them - they are dark Friday and Saturday - I book the room and play there as often as I feel is appropriate. I see the same faces all the time - got to change it up. So I've been calling my tango friends, my Brazilian friends, my classical friends, my funky Nola friends and I started a band called, Cali Mambo, that features vibes and percussion. That band attracted an investor and we have just finished mixing. Release early 2024.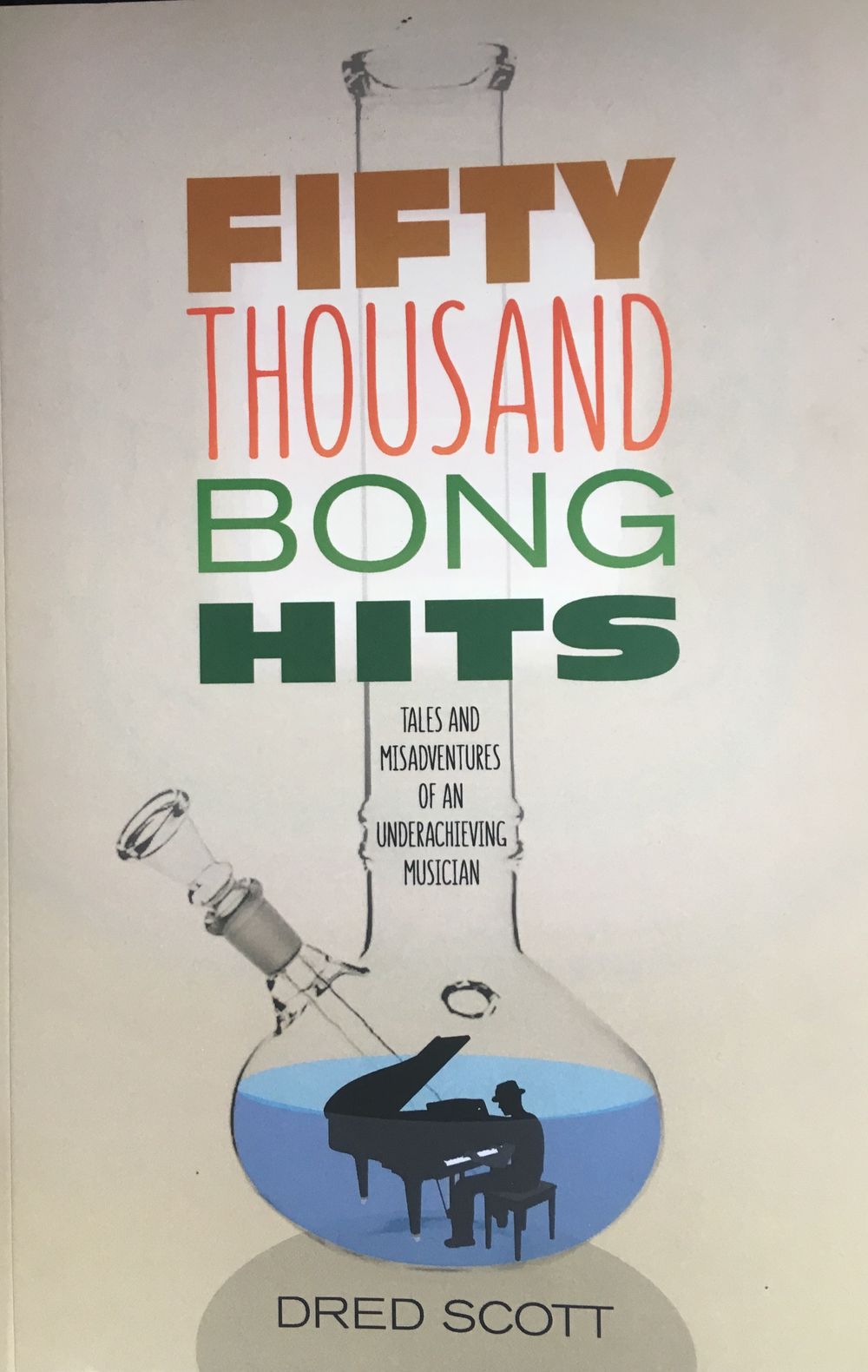 In other news...
I WROTE A BOOK……!
A funny and irreverent collection of autobiographical stories chronicling the life and times of musician Dred Scott. From his rebellious catholic school years, to gigs with famous artists like Patti Smith, Courtney Love, and Mary K. Blige. Chance encounters with celebrities like Lou Reed, Paul Shaffer, and Amy Sedaris. Weed-fueled misadventures with random denizens of New York City. Tales of travels, family, at least one hooker, and two marriages. Nate Chinen of the New York Times called Dred Scott "…a sly pianist-raconteur." Drummer Anthony Pinciotti remarked, "50,000 is a gross underestimation."
"Absolutely funny, clever, serious, tender, shocking, absorbing! Your powers of observation and your ability to express them are fantastic. Very easy to imagine faces, places and personalities and situations. Every musician and layperson interested in the jazz life should read. "
Alan Broadbent, musician
"Kudos to Dred Scott – I can't write anything after 5 bonghits, let alone 50,000!"
Guido the Clown
A hilariously entertaining read from a guy who's seen a lot in the course of being a terrific musician.
Kay Cordtz, writer
"...had a ball reading it. Very funny (I expected no less), thoughtful, unexpectedly moving in places....You make it look easy. You got a way with words, boy!"
Nelson Kim, filmmaker
"I am reading his book slowly because it's a fine wine of observations, scathing satire, a lot of love and appreciation for life in a fascinating portrait of a musician and insightful man in the margin of the various places, cultures, scenes and circumstances his talent sends him. I love this book."
Don Bajema, writer

YOU CAN BUY AN EBOOK OR PAPERBACK HERE.
You are visitor number: 36745