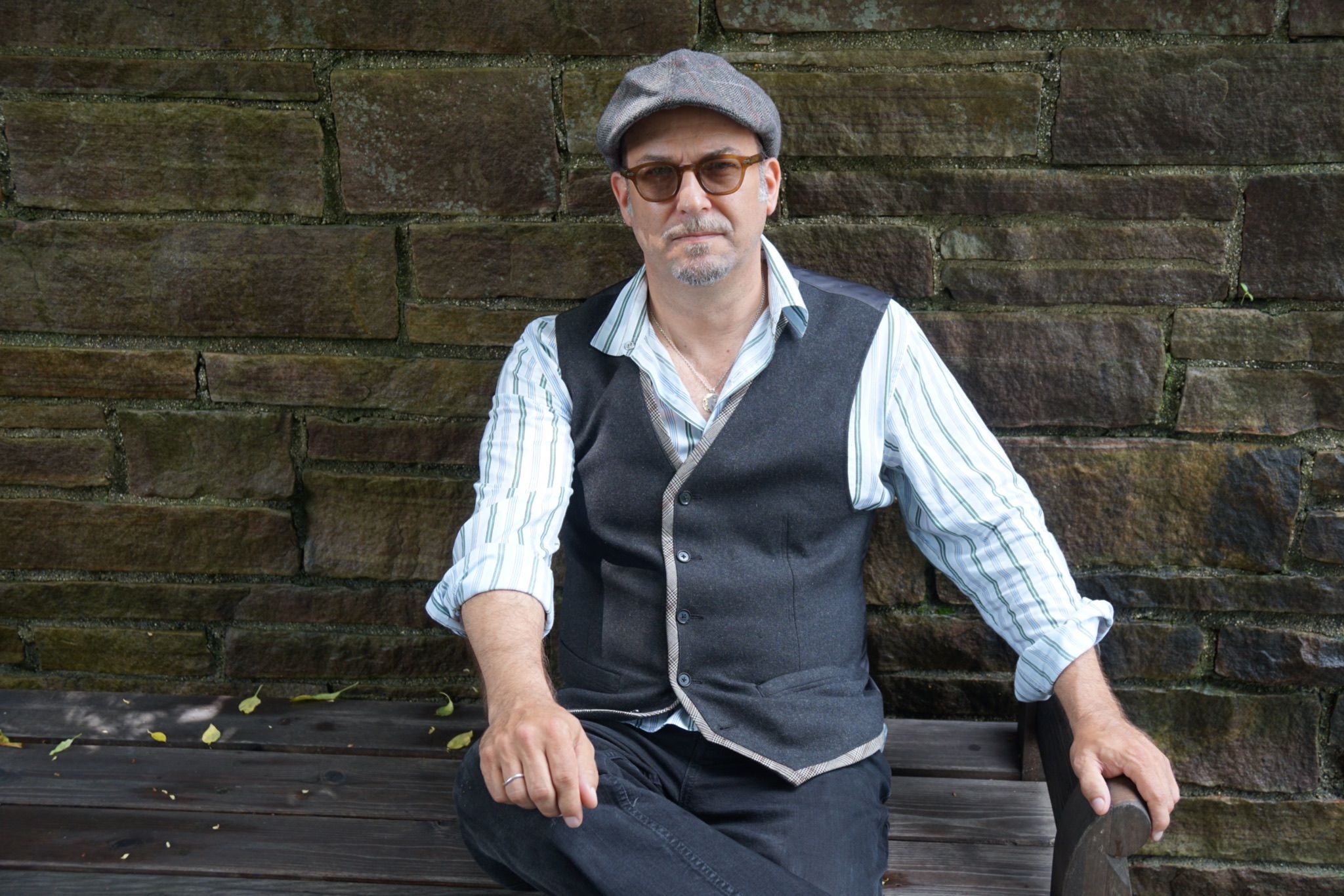 An iconoclastic entertainer, the incomparable renegade pianist Dred Scott is known for his playful and stylistically diverse repertoire and penchant for covering pop tunes.   
Since coming to NYC from the Bay Area, Dred has gained a reputation on both coasts as an innovative and eclectic pianist and multi-instrumentalist.   
In the 90's Dred co-founded the ground-breaking hip-hop jazz group Alphabet Soup with Kenny Brooks and Jay Lane, turning the San Fran jazz scene on its head with their full-throttle performances.  
Upon moving to NYC, the Dred Scott Trio wowed crowds at his almost decade-long, late-night residency at Rockwood Music Hall, where his original compositions earned a reputation for cheeky playfulness, using "an irreverent veneer to disguise old-fashioned jazz scholarship." (EMUSIC)  
Dred has been based in NYC for 23 years and is currently cobbling back together the remnants of his pre-Covid musical life. Dred was the house pianist at Del Posto for 8 years until a combination of Mario indiscretions and Covid closed them down. His new release on Ropeadope Records hits the streets June 23.
As a dynamic player and composer Dred has recorded 12 albums as a leader and has performed on over 50 others with: Anthony Braxton, Cecil McBee, Andrew Cyrille, Joe Morello, Charlie Hunter, Bob Mintzer, Dave Samuels, Don Byron, Paul McCandless, Marshal Crenshaw, to name a few.  
Dred's last album, Dred Scott Rides Alone, was released September 21, 2018 on Ropeadope Records. Inspired by a sabbatical at the UCROSS Artists Residency in Ucross, Wyoming, Dred wrote all the songs and played all the instruments.  
As a respected performer, Dred has played at jazz festivals - Newport, Monterrey, Detroit, Fillmore, Saratoga - and clubs across the country and around the world - BlueNote, Birdland, Smalls, Snug Harbor, The Green Mill, Duc Des Lombards, Yoshi's, BlueNote Tokyo - and has shared the stage with Zigaboo Modeliste, Steve Smith, Mike Clark, The Paul Dresher Ensemble, Pete Seager, Arlo Guthrie, Levon Helm, Norah Jones, Moby, Bob Weir, Joe Henderson, The Berkeley Symphony (Kent Nagano), Ricky Lee Jones, Dave Garibaldi, Larry Schneider, Nina Hagen, Peter Apfelbaum and Todd Clouser.  
As musical director for the AMFAR Cinema Against Aids Gala at the Cannes Film Festival, Dred's band backed up Alan Cumming, Mary J. Blige, Chris Tucker, Milla Jojovich, Patti Smith, Courtney Love, Liza Minnelli and many other drunken celebrities. 
As a producer Dred worked with legendary bassist Bruce Barthol of Country Joe and the Fish on his first recording, The Decline and Fall of Everything.   
He also produced the debut album of The Former Members, a jam band super-group featuring former members of Country Joe, Steve Miller and The Blues Project.    
Dred produced and performed on the much-loved, award-winning albums Rock and Roll Garden and Anna and The Cupcakes for The Bari Koral Family Band.   
He also performed with and produced the legendary, award-winning vocalist and songwriter, Carol Lipnik, on her very personal and beautiful recording, M.O.T.H.  
As a composer, Dred has worked in TV, Film and the Stage:  
As a dynamic personality, Dred shined as the on-camera side-kick and Musical Director for 51 Episodes of the highly-acclaimed music & yoga kids TV show Yogapalooza with Bari Koral for Veria Network.  
Dred composed the music for the film, Home, starring Woody Allen, Liam Neeson, Mike Myers, Susan Sarandon, Al Molina, Rosie Perez, Colin Quinn and Fran Leibowitz.  
In the 90's Dred composed music for and performed in six San Francisco Mime Troupe productions that toured across the country with its live stage productions.   
Dred performed in the film, Once More With Feeling, with Linda Fiorentio and Chazz Palmenteri.   
Dred has composed music for choreographers, Alan Danielson, Mary Lisa Burns, Maxine Steinman, SQUAD and Jo Kreiter from Zacchoand worked for choreographers Margaret Jenkins, Joe Goode, Oberlin Dance Collective, Mark Morris and Merce Cunningham.  
Dred has also composed for and played on dozens of commercials, documentaries and PSA's.