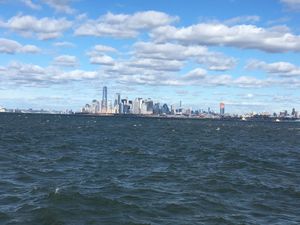 pecadilles importunes - satie/thibaudet 
i was wrong (take 2) - keith everett 
live and let die (take 2) - dred scott trio/unreleased 
dance music for alan danielson - dred/jay collins, flute 
man who sold the world - bowie 
shoes - bari koral family rock band/anna and the cupcakes 
rockaway beach - ramones 
epri 3 - dred/industrial for ideas in motion 
keith everett is a local singer/songwriter i did some session work for.  this is a demo he sent me - far from how it would eventually turn out.   
i accompanied many jose limon classes for the late alan danielson. he was a smart, funny and gentle soul. and an amazing dancer. i also made some music for a piece of his. i don't believe he used this one but i like it. my old buddy, jay collins, played the wooden flute part.
i've been in this kids band with bari for more than 10 years. this is from our 2nd recording. i produced it and played bass, piano and keyboards. eric halvorson, drums. 
epri 3 refers to the client - the electric power research institute, located in palo alto, ca.  can't remember if they used this cue or not.
Embed for alan danielson - flute & drum